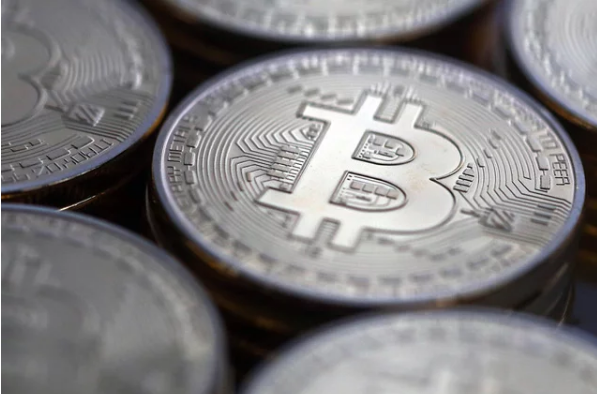 Bitcoin gets delayed boost from JPMorgan's embrace of crypto
Bitcoin is approaching $4,000 for the first time since the start of the year, as the largest cryptocurrency gets a delayed boost from the announcement last week that JPMorgan has developed a prototype digital coin that it plans to use to speed up payments between corporate customers.
"What some people have pointed to is that because they're using distributed ledger technology and they're calling it a cryptocurrency, that could have a positive effect on the industry," said Mati Greenspan, senior market analyst at eToro in Tel Aviv.
Greenspan credited a jump in Ethereum over the weekend tied to the production of coins for helping to create an optimistic environment that pushed most crypto prices higher. Ether rose 17 percent Monday, and was up 3.6 percent to around $146 as of 10:30 a.m. in New York. Bitcoin climbed as much as 3.1 percent Tuesday to $3,970.
At least one measure followed by technical analysts suggests Bitcoin has more room to run, with the digital token in a solid buy trend for the first time since mid-December.
In addition, the VERA Convergence Divergence indicator turned positive today for the first time in over two months, indicating this rally may take Bitcoin over the heavily resisted $4,000 level.
The last time Bitcoin triggered a buy signal it gained $1,100 over the next 10 days.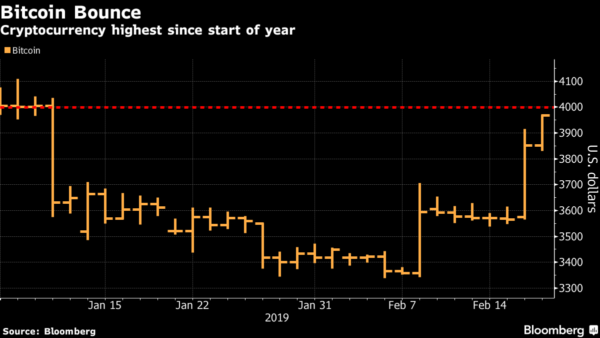 Bloomberg 20 February 2019
Heiko Closhen, Entrepreneur