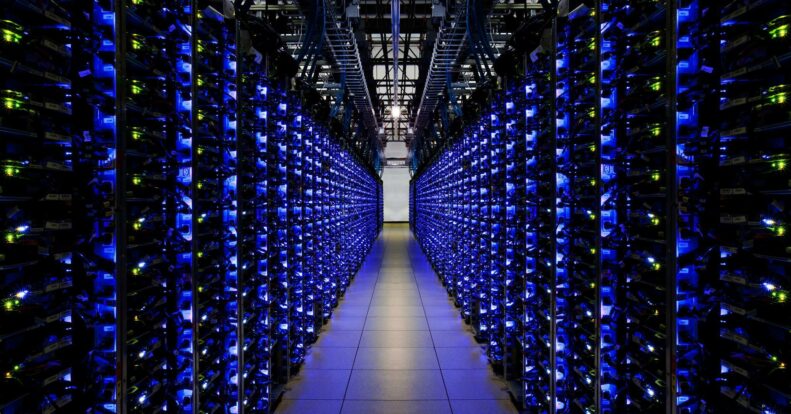 Easy to use Bitcoin mining
Personal discount: -5%
Why Hashmart?
Hashmart offers Bitcoin mining contracts from data-centers in Siberia. Hashmart uses technologies from industry-leading companies and manufacturers. You get maximum performance at low cost.
Latest ASIC chips

Technologies from industry-leading companies

Air and immersion-cooling technology

Maximum performance at low cost
Real-time mining monitoring
Simple and easy to use, with clear and transparent statistics
No need to buy equipment

No maintenance fee

No equipment downtime

Mining starts immediately after payment
Cloud Mining: How It Works
Cloud mining allows you to mine cryptocurrencies without special hardware. Anyone who wants to mine cryptocurrencies finds a cloud mining service and invests in hiring hash power. Customers have to pay special fees, which cover hardware maintenance, power bills, staff costs, etc.
Clients who have invested in hash power can rely on rewards depending on how much power they have hired. It is recommended to pay attention to the difficulty level of the mining algorithm of a particular coin before investing in order to calculate the expected reward.
Сhoose a contract
Pay for selected contract
Enter your bitcoin wallet
Get paid in bitcoins every day
This is a rather easy way to get profit. You don't need to buy hardware on your own, do any accounting, equipment maintenance or pay high electricity bills. All you need is to choose an appropriate cryptocurrency and estimate an investment amount.
Can I start mining on my own? The answer is YES, and many enthusiasts have recently done this already. However, the difficulty of mining algorithms has a constant growth, requiring more hash power from your devices.
In the first couple of years after the appearance of Bitcoin, enthusiasts could mine using their CPU. Then they started GPU mining. Later, miners used GPU mining farms and finally, ASIC appeared. Nowadays, you need to create your ASIC farm in order to remain competitive.
Creating your own farm is not a good idea
When you build your own mining farm, you have one great advantage – you do not need to pay fees to anybody. You get all the profits except expenses for maintenance etc. However, this approach has multiple disadvantages.
The most important one is the expenses. There are lots of costs you have to pay even when you have bought equipment already. You have to cover power bills, rental of premises, staff costs. Additionally, you take price change risks.
Equipment is the main bulk of costs here. Apart from ASICs, you need to create a reliable and effective cooling system. If you order equipment from abroad, you need to cover custom fees.
Apart from the equipment, you have to keep in mind the high electricity costs. It fluctuates depending on the region where you plan to create your farm and these farms can use a lot of electricity.
Every mining farm needs starting configuration and maintenance. You can save money if you are a professional in this field. Otherwise, you need to hire someone who can do it for you.
Part of the above-mentioned costs including power bills and maintenance expenses will be recurring. As for the equipment, you buy it once. However, some of the farm's parts may fail and require immediate maintenance or replacement requiring additional expenses.
Is this the end of the expected costs'? Not at all. We have only mentioned the growing mining difficulty. In order to remain competitive, your farm needs ongoing equipment upgrades.
Equipment costs
Setup and maintenance
Electricity bills
Place rental
Exchange rate risks
Ultimately, when dealing with cryptocurrencies, you have to always keep in mind currency fluctuations as bitcoin investment may be risky for you. Equipment is designed to work with a specific algorithm. If cryptocurrency's price declines towards a breakeven or even lower level, you have to be prepared for the period of low to zero profits, with the same level of costs.
Cloud mining benefits
There are several points where you can benefit from investing in cloud mining services:
No expenses for the purchase of equipment. You only pay for hash power hiring.
No maintenance costs. The company is responsible for the equipment. You don't need to take care of this or to hire additional staff.
No need to upgrade the farm on your own. Cloud mining service takes care of it all as they are interested in timely hardware modernization.
No expenses for electricity. You don't need to pay any bill as the equipment is located in the provider's data center. All those costs are included in service fees and distributed among all the customers.
No need to take care of administrative issues or to rent spaces.
You can start with a low investment amount. The average minimum contract cost is $26.
Hashmart cloud mining
If you are interested in investing in the best service in this industry, you can consider the Hashmart provider. This company is a team of enthusiasts, professionals in different branches.
Our main goal is to make cryptocurrencies accessible to everybody. You can start by creating your own account and buying your first contract. To do this, you can use a very user-friendly dashboard with a wide range of features.
It is easy to start buying hash power with us. All you need is to create an account and the purchase a contract. You can do all those steps in a special multifunctional dashboard within the website.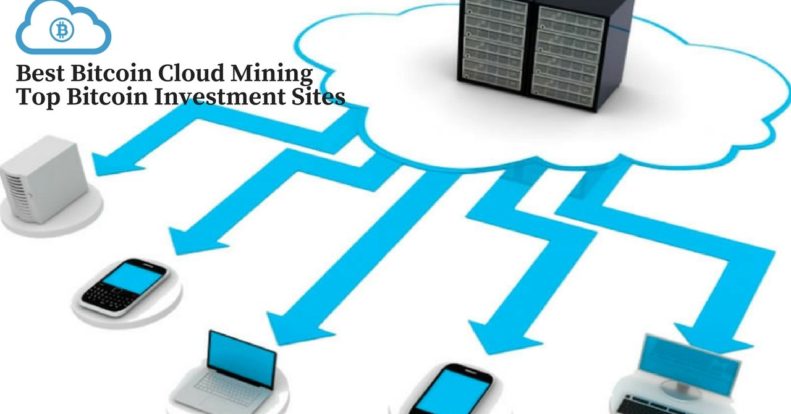 Here you can:
Buy hash power.

Monitor statistic data on the contracts you have already purchased.

Take care of all the financial matters, withdraw your funds.
Besides, all the users can participate in Hashmart affiliate program aiming at attracting new investors. You can get a ref share from all the referrals you will invite. Your gains will directly depend on their investment amount.
Main advantages of Hashmart cloud mining:
The most cutting-edge equipment, designed by the leading manufacturers in this industry.

Low minimum investment level for Bitcoin cloud contracts.

You can try our services without investing a single cent thanks to a free demo account.

You can deposit and withdraw using wire transfer, bank cards or cryptocurrencies. You are allowed to deposit with EUR, USD, RUB.

High level of security.
Low electricity costs. Our data centers are located in Siberia, where there are the lowest electricity expenses. This helps us to make the most attractive fees in the industry.

We take no fees for cryptocurrency withdrawal.

User-friendly dashboard with a wide range of features. Here you can find all necessary features, user-friendly navigation and easy to operate interface.

Daily payments.
Easy to use Bitcoin mining
Advantages of Hashmart
150.5 Ph/s

In management

99.97%

Uptime

0%

No commissions for withdrawal

24/7

Support

Mining starts immediately after payment

No service fees

Daily payouts

No need to buy equipment
Bitcoin cloud mining
Limited offer
Your personal discount: -5%
13 days 23:55:20 left
Discount vaild till 5/28/2020
Choose your plan. Mining starts immediately after payment
12 months

Bitcoin contract

From

-5%

$25.80$24.51

for 300 Gh/s

Maintenance fee:

Included

Start mining

Bestseller

Open-ended

Bitcoin contract

From

-5%

$29.40$27.93

for 300 Gh/s

Maintenance fee:

$0.14 $0.13 Th/day

Start mining

Ethereum

Ethereum contract

From

$*.**

for 1 Gh/s

Maintenance fee:

To be updated soon

Coming soon
For equipment owners
If you are already mining or ready to purchase the equipment, you can sell your computation power here at a favorable price.
How does it work
Your equipment is connected to our mining pool

1

Our mining pool resells your capacities in small parts to our customers

2

You get daily payment from us

3
Sell your computation power
Hashmart in the media
Frequently Asked Questions
What is Hashmart?
What kind of cryptocurrencies do you mine?
What commission does Hashmart charge?
How can I pay for mining power?
I have purchased some hashpower. When will I receive my first payout?
All Frequently Asked Questions
Hashmart makes cloud mining available to everyone
Have you ever wondered why so many people switch from fiat money to decentralized cryptocurrencies? The reason for this transition is as clear as day – it's all about escaping the rat race that the banking systems want us to run in for the rest of our lives. Unlike them, the Blockchain technology provides those who are willing to write their own tickets with exponentially growing resources which are neither affected by inflation nor controlled by the government. And there is hardly anything more advantageous for making the most of these resources than cloud mining.
Inspired by the idea of opening up a decentralized world of opportunities to people from all over the globe, Hashmart introduces a vast range of Bitcoin cloud mining solutions. We offer a surefire way to leverage your assets while benefiting from the record-shattering market capitalization of BTC. Do you want to avoid dancing to someone else's tune? Hashmart allows you to reap substantial profits in cryptocurrencies by mining coins remotely!
The right Bitcoin mining contract is the only thing missing to get started
In layman's terms, BTC cloud mining is a process of making Bitcoin as a reward without the hassles of hardware upkeep, high electricity bills, and related issues. On the whole, it comes down to using the capabilities of remote data centers that Hashmart will provide you with. All you need to start mining is to select a suitable plan, known as a contract.
We offer several mining contracts that vary in hash power, maintenance fees, and some other details. Our most popular options are a 12-month Bitcoin plan and an open-ended one, providing 300 Gh/s and 250 Gh/s in capacity respectively. Remember, the higher the hash rate is, the more mining opportunities you can take advantage of. So, be sure to consider your options thoroughly when choosing a contract.
Why Hashmart is the best cloud mining platform
Above all, Hashmart is a cloud capacity provider that gives skilled miners as well as those who are new to mining direct access to the pool of its technological resources. Secondly, we take care of everything from hardware provision to maintenance and, thus, make things less burdensome for you with no extra fees involved. Thirdly, we are capable of ensuring the best cloud mining experience owing to:
substantial hash power capacity of 150.5 Ph/s;

zero downtime risk, so you won't miss out on any opportunity;

advanced ASIC chips which allow you to mine coins in the most efficient manner;

enormous network of data centers located in Siberia.
As of now, our platform provides only a Bitcoin mining option, but we set our sights on adding Ethereum and other contracts in the nearest future. With all our technological benefits and commission-free withdrawals, you will mine coins and yield profits without any limits down the road. Plus, you will be able to monitor statistics, financial transactions, and even forecasts for your earnings in the dashboard.
Choose your plan, specify the required hash power, and start mining with Hashmart today!
Easy to use Bitcoin mining
© 2020 Hashmart
Newstack Industries LTD, 33 Agiou Nikolaou, Office 502, 2408, Ekgomi, Nicosia, Cyprus
Heiko Closhen, Entrepreneur