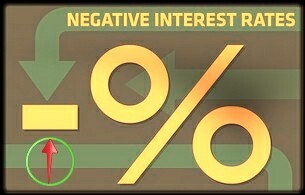 Negative Interest Rates Are Coming. Here's What It Means for Your Money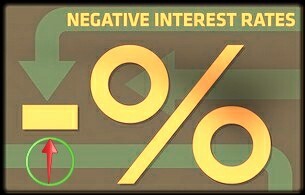 Britain's central bank is considering introducing a negative interest rate. Experts weigh in on what does this could mean for its citizens.
In brief
Britain's central bank is considering negative interest rates.

Yesterday, it sent a letter to banks in the country to gauge their level of preparedness for negative rates.

Will this mean that banks charge customers for deposits? Opinions from experts vary.
The Bank of England yesterday sent a letter to the nation's banks asking them if they were ready for negative interest rates.
The Bank of England's Monetary Policy Committee wants to get a feel for how negative interest rates would hit the British economy, which has been hit hard by the coronavirus pandemic. The central bank's governor, Andrew Bailey, said yesterday that the economy could take longer to recover from the pandemic than expected.
The letter sought "information to understand firms' operational readiness and challenges with potential implementation, particularly in terms of technology capabilities." The Committee will decide whether to adjust the interest rate on November 5.
We work hard to ensure the financial system can cope with disruption during periods of economic stress. A strong, resilient financial system is supporting the UK economy as it deals with the impact of Covid-19. See our latest Financial Policy Summary: https://t.co/nh6MGKtAeR pic.twitter.com/dDQtNyhTAk

— Bank of England (@bankofengland) October 8, 2020
But what would this mean for your money in practice?
A negative interest means that the central banks would charge financial institutions to store money. Since it would cost money for banks to hold cash reserves, they would encourage their customers to not hold money with them. That would incentivize increased spending and risky behaviour, both bids to get the economy going again.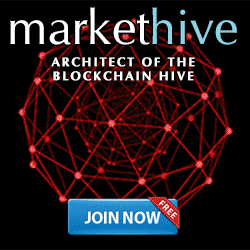 So, would banks, in an attempt to foist the costs onto their customers, start charging for deposits, as occurs in some Scandinavian countries that introduced negative interest rates?
The tea leaves appeared differently for those we asked.
"I don't think it will get to a point where banks charge consumers, but it will certainly push savers away from holding cash to look for other yield opportunities," Simon Peters, a market analyst at social trading site eToro, told Decrypt. Peters imagines that loans and mortgages would be cheaper—if banks lend out their money.
Meanwhile, Yuval Reisman, CEO and co-founder of YRD Capital, a crypto hedge fund that operates out of London, told us that he's uncertain. "If so, it would be another blow for the consumer, as interest rates are extremely low at the moment."
And Harold Montgomery, who heads up intercontinental money writing service, Wirex USA, said that banks will charge customers that place funds with the bank, "if continental Europe is any example."
"This means that if you deposit GBP 100, it will diminish in value each month as the bank charges you to keep your money there. This has the effect of forcing spending since people want to realize the value of their money before it declines," he said.
Rob Viglione, Co-Founder and CEO at Horizen Labs, summed things up neatly. "No one really knows what will happen with negative interest rates," he said. Viglione cited research indicating how low interest rates lead to increased investment in risky assets, "and so we can only wonder how negative rates will screw up everyone's long term financial lives."
Increased investment in risky assets like, er, crypto? Bitcoin holders are hopeful. But with Brexit looming and T's far from crossed, the British government is taking risks on all its citizens' behalf.
Article produced by Robert Stevens
https://decrypt.co/44874/negative-interest-rates-what-it-means-for-your-money

Heiko Closhen, Entrepreneur