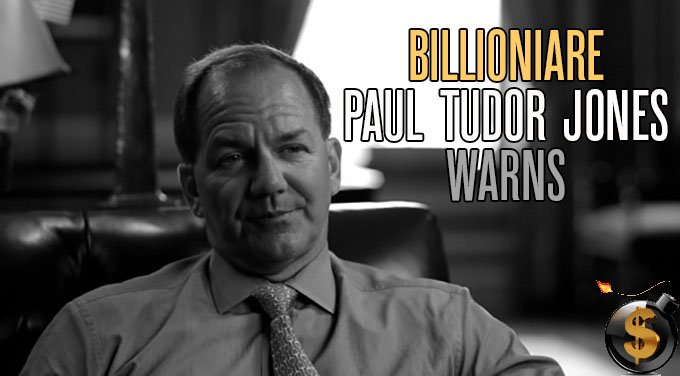 dollarvigilante72
We live in a unique time. Never before have the markets gone to such extremes in almost every way imaginable.
Not just the markets either. Nearly everything.
US government debt is just getting ridiculous now. There are really no more words to say how out-of-control and unsustainable it is.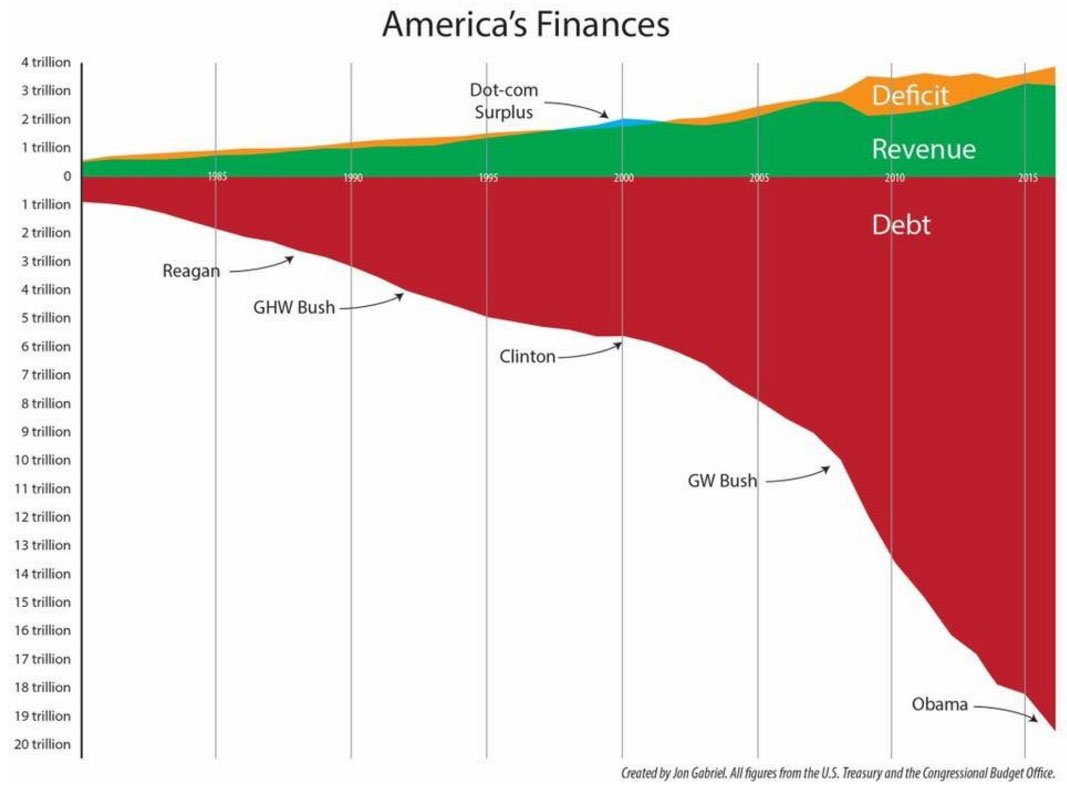 It's almost as though they are attempting to bankrupt the US on purpose… which is one of our main theories.
And, we've seen countless big names in the financial world come out warning of an impending collapse in the last year. Bankster kingpin, Jacob Rothschild, even warned we are in "unchartered waters" on August 21st of last year.
The latest to warn is Paul Tudor Jones, the billionaire hedge fund manager who recently came out with a "controversial" bearish statement regarding the future of US markets.
At a closed-door Goldman Sachs conference last week, he said, "That measure – the value of the S&P relative to the size of the economy – should be "terrifying" to a central banker."
In addition to that measure, here is a look at the Wilshire 5000, a market-capitalization-weighted index of the market value of all stocks actively traded in the US, versus US GDP.

As you can see, the value of stocks in the US is higher now than at any time in history versus GDP. It is far higher than it was in 2008 and even higher than the tech bubble where companies like Pets.com were valued in the hundreds of millions just for having an internet domain name.
And, now with the Dow Jones back near 21,000 and the Nasdaq over 6,000 AND the Federal Reserve still with interest rates at only 1%, it is setup for absolute disaster.
The Dollar Vigilante's Senior Analyst, Ed Bugos, agrees with Tudor and has also pointed out how the past 16 years of low interest rates have bloated stock valuations to a level not seen since 2000.
As Ed mentioned in our April 13th Issue to subscribers, "The financial markets have become accustomed to low interest rates as has the government when it comes to managing its finances. The boom in profit growth to the extent there is any growth at all in the past few years is also driven by the related expansion in money. So absolutely the whole boom is vulnerable to a recession due to this freeze in credit growth."
You may have noticed that we haven't been talking about the upcoming crash for the last few months. That's because, in December of last year, Ed Bugos told subscribers to abandon all shorts as the market was going higher.
He was right, yet again, on that one. That's how he made subscribers a 99% gain in 2016!
But, just in the last few days, Bugos has gone bearish again with a far-out-of-the-money put option on the S&P that has very little risk and massive potential reward. It was the same type of option that we issued in the summer of 2015 that gained 4,500% in just three days during the Shemitah crash of 2015.
You can get access to all of Ed's analysis and recommendations by signing up to TDV Premium here.
One of the other extremes currently happening is "confidence" in the stock market. According to Yale University's Stock Market Confidence Index over 90% of investors believe that the stock market will rise in the next 12 months.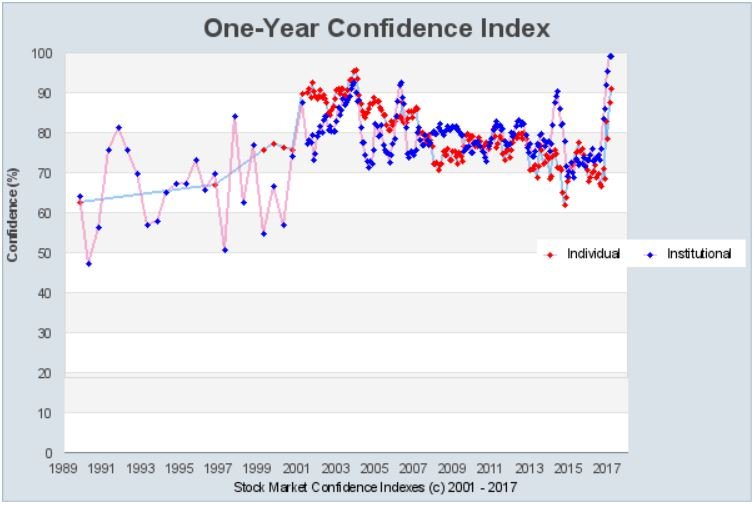 Yes, more than 90% of both institutional and individual investors actually believe the US stock market will go higher in the next year.
That is a stunning, and as Tudor says, frightening number.
Most individual investors went to government indoctrination camps for 12 years, drank fluoridated water and have watched mainstream media Fake News propaganda their whole lives, so these are not the kind of people you want to be running in the same direction with!
And, even worse, most institutional investors, while they went to private schools, they were still taught mostly useless and wrong information and then went for another 4 or 8 years of further indoctrination in colleges where they mostly learned absolutely useless Keynesian economics.
The fact that both are maniacally bullish at this time is probably a good sign that you should turn the other direction!
Follow that old saying your grandma used to tell you, "Don't do what fluoridated, brainwashed, government educated, communist economics trained statists do."
Visit the Kairos webiste https://cabinet.kairosplanet.com/register/#111b0e