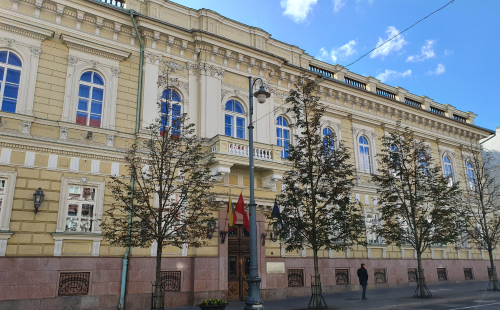 The Bank of Lithuania Launches World-First Blockchain Digital Collector Coin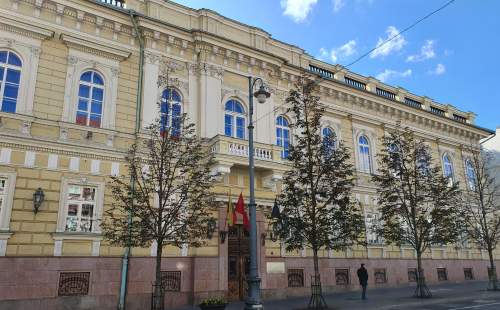 By David Akilo
As cryptocurrencies continue to grow in popularity, banks all over the world now want a piece of the digital currency pie. The Bank of Lithuania (BoL) is on the verge of issuing a native blockchain digital collector coin, dubbed, LBCOIN.
The consequences of the current COVID-19 global pandemic has forced central banks to start exploring new methods that will encourage the public to transition to using digital currencies which will help enforce certain social distancing guidelines for preventing the spread of disease.
In line with this, The Bank of Lithuania is hoping that this blockchain digital collector coin initiative could facilitate the move from traditional paper currency to its digital counterpart.
What is LBCOIN?
LBCOIN is a cryptocurrency that operates on a new concept known as the blockchain digital collector coin.
The Bank of Lithuania (BoL) started working on this project back in March 2018, and it has reached the final phase of development and will launch on the 23rd of July, 2020.
The Bank of Lithuania has described the project as a financial "experiment," which aims to "engage more people, especially the youth, in coin collecting" while educating the public and giving them "valuable experience and knowledge in the field of digital currencies."
BoL has stated that LBCOIN is not a tradable central bank digital currency (CBDC) or an official means of exchange. However, depending on the success and utility of the LBCOIN, perhaps this could change in the future.
How does it work?
LBCOIN is the world's first blockchain digital collector coin. Based on this concept, LBCOIN comprises of six digital tokens and one physical silver collector coin. Its functionality grants any user who purchases LBCOINs a set of 6 digital tokens that are exchangeable for a physical silver collector coin worth €19.18. The Bank of Lithuania plans to issue a total of 4,000 LBCOINs, meaning that 24,000 digital tokens and 4,000 physical collector coins will be issued at launch.
Each of these tokens will feature a portrait of one of the 20 signatories of Lithuania's Act of Independence. The physical silver collector coin mimics a credit card's look, with a denomination of €19.18. This fixed number of 19.18 is by design, as 1918 indicates the year Lithuania's declaration of independence was signed by 20 signatories, including priests, presidents, diplomats, industrialists, academics, and municipal servants.
LBCOIN is built on the NEM public blockchain protocol. Purchased LBCOINs can be stored on with a NEM wallet or on a dedicated wallet on the official LBCOIN online shop. Users can also decide to trade LBCOINs with other purchases or send them as a gift. Interested purchasers of this coin have a 30-month window to buy it, after which the project will get closed. This means that there will be no new LBCOINs issued or physical tokens to redeem after the project ends.
According to the central bank, by this time, "collectors have to exchange their digital tokens into a physical collector coin, send them as a gift or transfer to the NEM public network, where they can be stored for an unlimited time."
State-Backed Cryptocurrencies Are On The Rise
While The Bank of Lithuania has claimed that LBCOIN is just an experiment and not an official legal tender, this doesn't mean that other central banks are not working on developing actual tradeable cryptocurrencies backed by the state. For a long time, cryptocurrencies have been frown upon by traditional financial organizations and governments alike. However, that has changed over a couple of years, and now governments are warming up to the idea of creating digital versions of their official currencies.
Different things have fueled this new trend. The motivation for creating central bank digital currencies usually lies in the fact that many of these countries are trying to evade sanctions and other unfavourable trade policies. However, the new threat of corporate cryptocurrencies like Facebook's Libra which could undoubtedly challenge the sovereignty of the government is providing an incentive for central banks to begin researching state-backed cryptocurrencies to counter this overreach.
A survey conducted by the Bank for International Settlements in January 2020 examined 66 central banks and discovered that more than 80% of these banks were creating a central bank digital currency. As humanity transitions to becoming more digital-oriented, paper currency will definitively fade out, and digital money will take its place. Central banks are aware of this and are already preparing to help their nations make this transition.
Article produced by David Akilo
https://businessblockchainhq.com/business-blockchain-news/the-bank-of-lithuania-launches-world-first-blockchain-digital-collector-coin/

Heiko Closhen, Entrepreneur